Through a sea of white faces in high and commercial fashion today, a number of black women stand out. Chanel Iman, Jordan Dunn, Ducky Thot, Ajak Deng, and others command attention- and juggle lucrative contracts and endorsements. Even though the fashion industry could definitely serve to give black models more visibility, the juice that these women have was hard won. Becoming a notable and well paid black model has always been hard- but who are the women who pioneered this career path? People instantly think of Naomi and Iman, but what about the women who modeled before them? Check out this list below! How many have you never heard of?
Dorthea Church (1950s)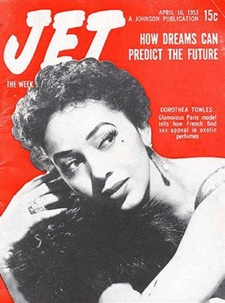 Also known as Dorthea Towles, this Texas born model started her career in France in a Christian Dior show. Before modeling she had considered a career in biology and acting, but a trip to Paris in 1949 altered her path forever. She said of her experience in France: "For once, I was not considered black, African American, or negro. I was just an American." This didn't mean she didn't experience racism, however. Pierre Balmain once refused to allow her to wear one of his pieces for a feature in Ebony magazine, because he was terrified of upsetting his white clientele. In 1953 Dorothea got engaged, but she called it off when her fiance wanted her to drop her modeling career and become a stay at home mom. In 1954 she came back to the United States and began a nationwide tour of couture fashion shows. The kicker? The tours were at HBCU's!
Helen Williams (1950s-1970s)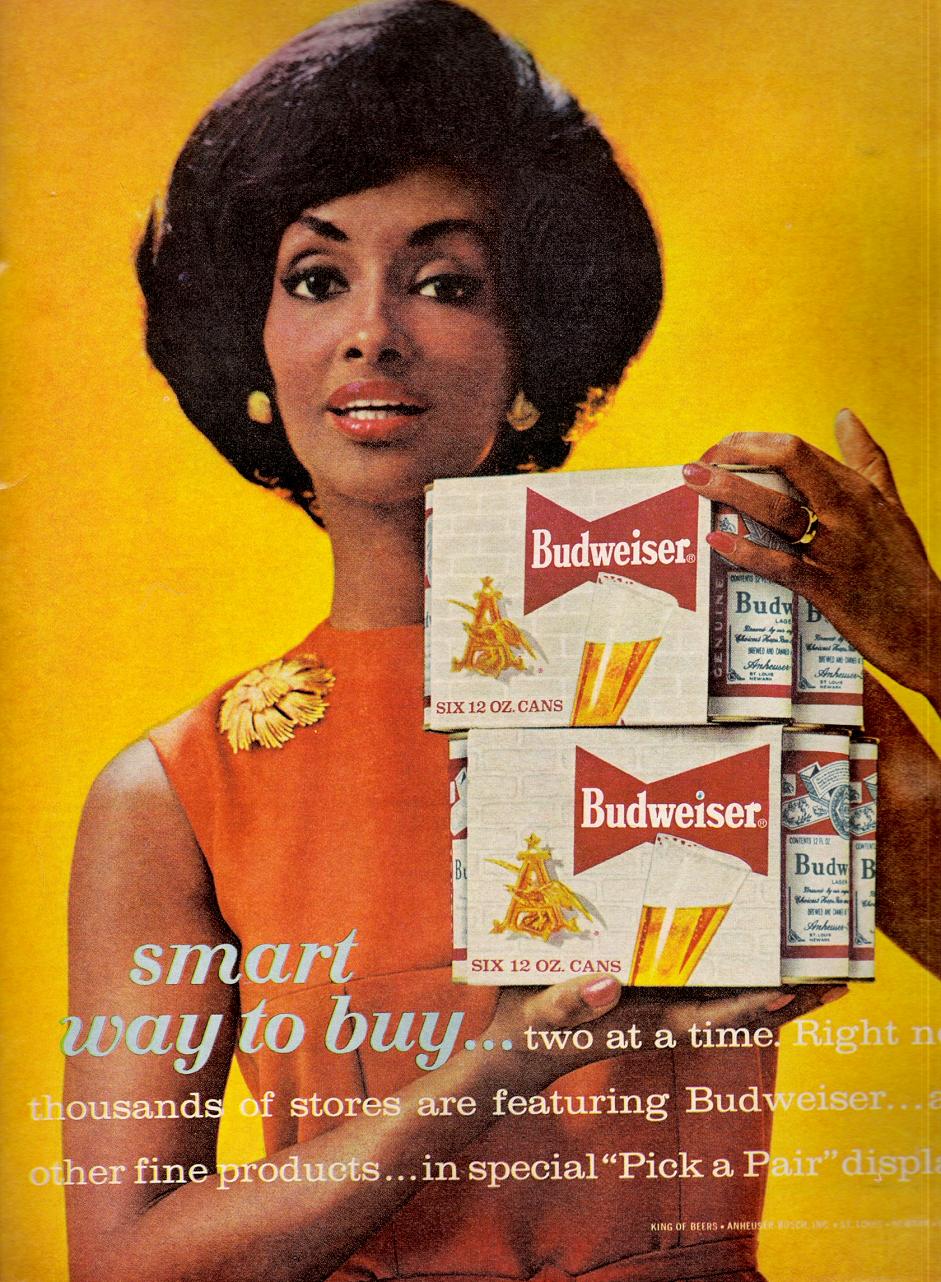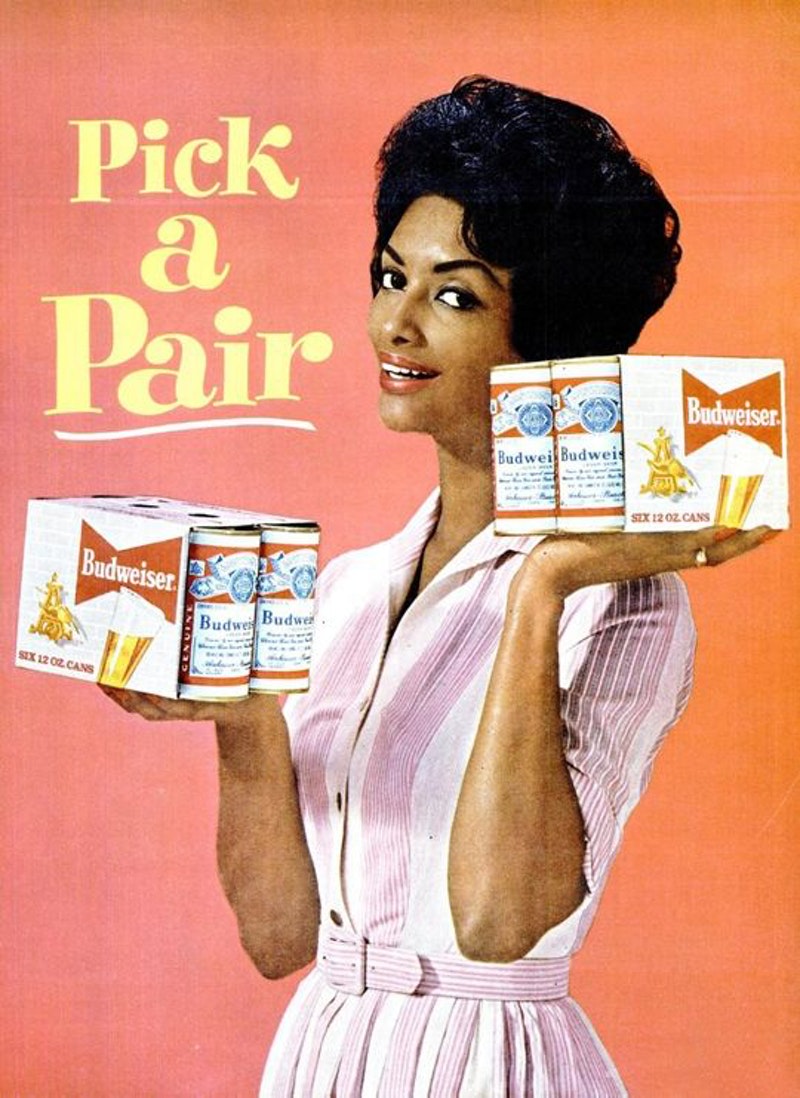 After being discovered in New York, Helen Williams spent her early years working exclusively for Ebony and Jet magazines, but she eventually crossed over into the mainstream.  She modeled in France for Christian Dior and others, moved back to America, and became the face of Budweiser, Sears, and Kodak. She retired in the 1970s.
Donyale Luna (1960s-1979)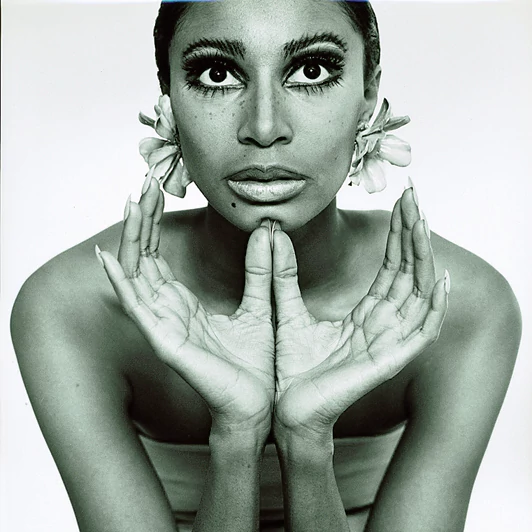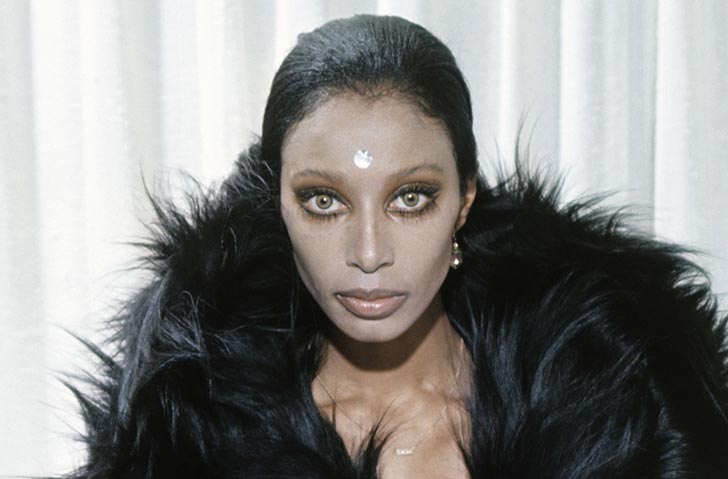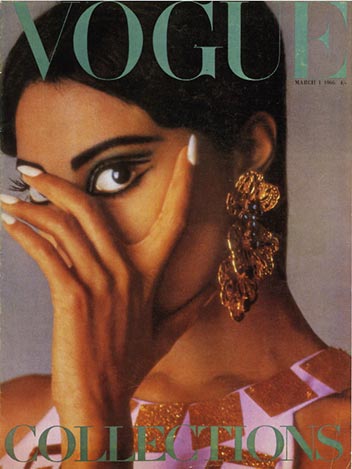 According to most fashion historians, Donyale Luna is the first black supermodel. She was born Peggy Anne Freeman in Detroit to an abusive father who was murdered when she was 18. Her height (6'2) and blue contacts kept all eyes on her. She claimed that her mother was a Mexican. Later, she went on to be the first black woman to appear on the cover of Vogue in 1966. She appeared in several Andy Warhol films and small Hollywood productions. She said about her impact:"If it brings about more jobs for Mexicans, Asians, Native Americans, Africans, groovy. It could be good, it could be bad. I couldn't care less." During the 1970s, her career saw a decline thanks to her attitude and drug use. Said Beverly Peele: "[Luna] doesn't wear shoes winter or summer. Ask her where she's from—Mars? She went up and down the runways on her hands and knees. She didn't show up for bookings. She didn't have a hard time, she made it hard for herself." Donyale died of a heroin overdose in 1979.
Naomi Sims (1960s-1973)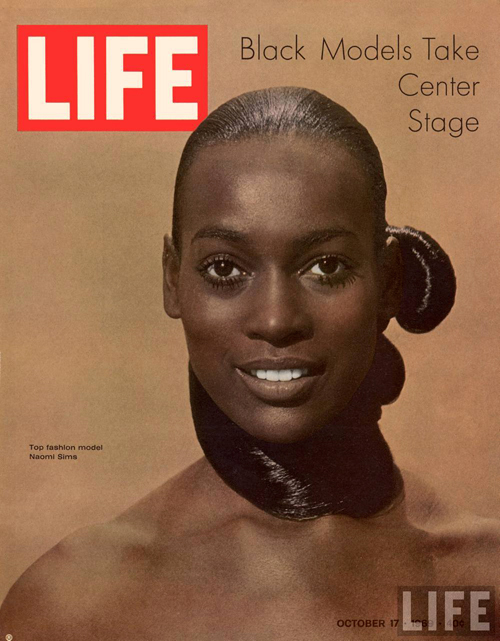 Naomi Sims was born in Oxford, Mississippi. She was teased frequently as a teen for being taller than her peers, but as we all know this is an advantage in the modeling world. She began getting work in the 60s, even though she was often told she was too dark. Compared to her lighter and whiter skinned counterparts, she definitely stood out. In 1967 she convinced Wilhelmina Cooper, who had just started her now famous modeling agency to represent her. It wasn't long before Naomi was earning $1000 a week. She appeared on the wildly popular magazine Ladies Home Journal in November 1968, and also covered Life the next year. Naomi retired from modeling in 1973 and went on to start her own wig and beauty company.
Pat Cleveland (1966-)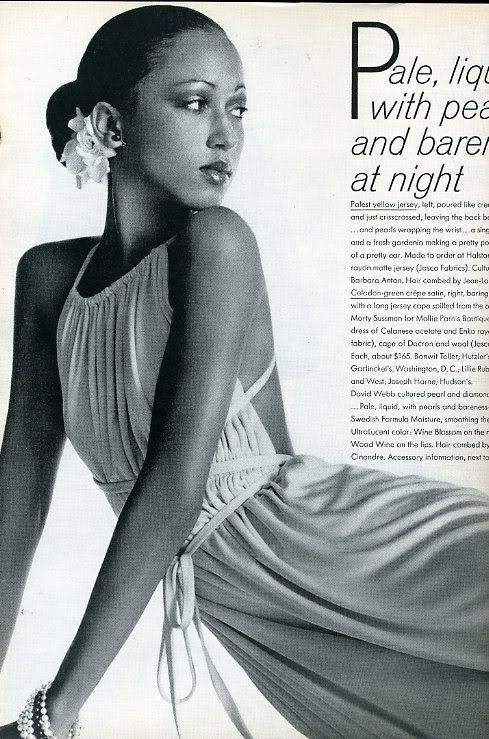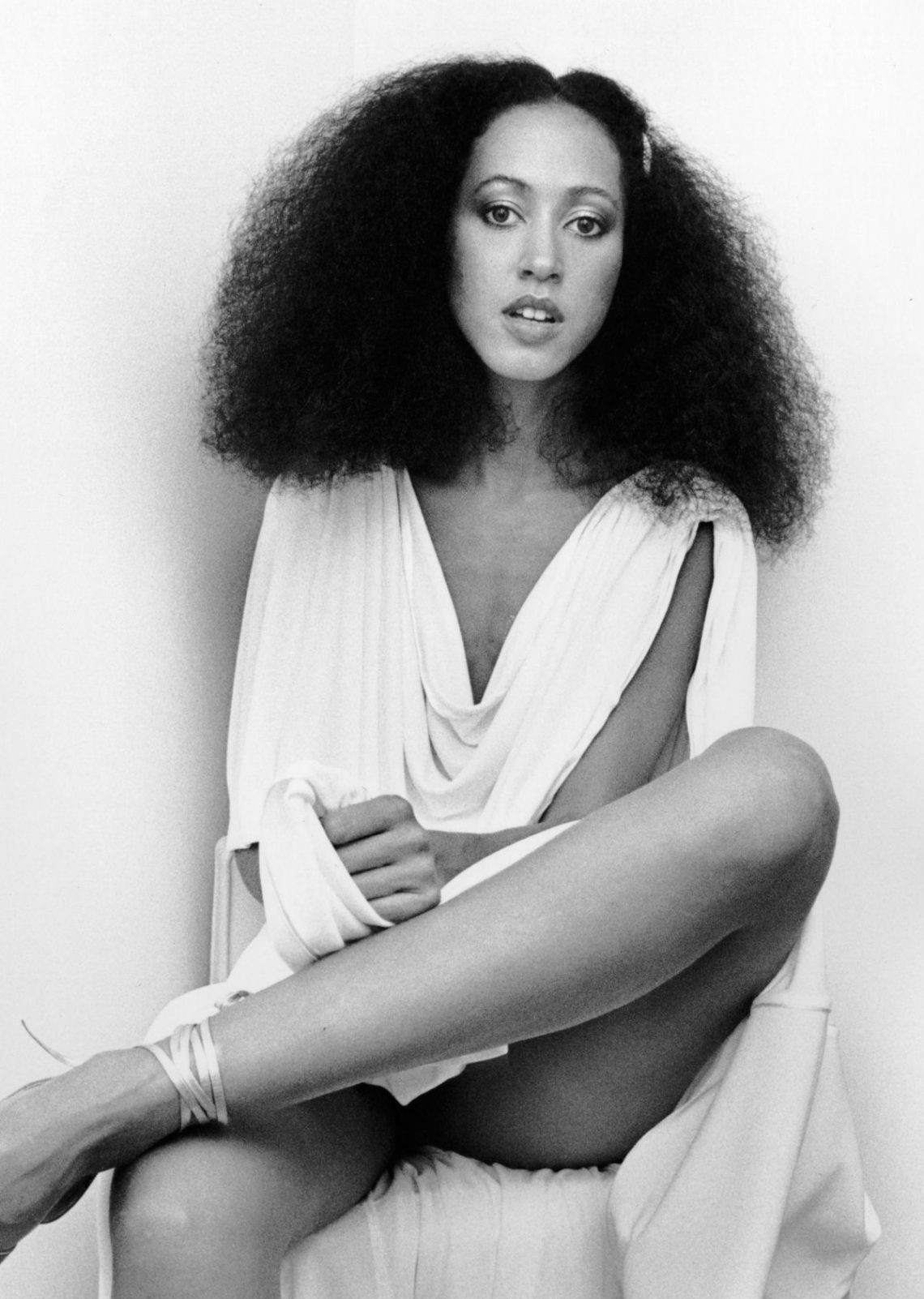 Pat Cleveland's career began in 1966. She was discovered for her style by an editor at Vogue in a busy NYC subway station, and was invited to tour the offices. The magazine published a feature on her as an aspiring designer. After a nationwide fashion tour with Ebony, Pat was astonished at all the violent racism she experienced in the South. Initially interested in fashion design, Pat soon wriggled her way into modeling and landed a Vogue feature in 1970.  In 1971 she moved to Paris to model, and refused to return to America until a black woman covered Vogue. She stayed true to her word, and didn't return to America until Beverly Johnson covered Vogue in 1974. While in Europe, Pat's career didn't miss a beat. She was one of ten black models in the epic 1973 Battle of Versailles fashion show, which was a grand spectacle. She modeled for pretty much every major European designer during the 70s, including YSL, Valentino, Oscar De La Renta, and Christian Dior. Pat still models occasionally.
Beverly Johnson (1970s-)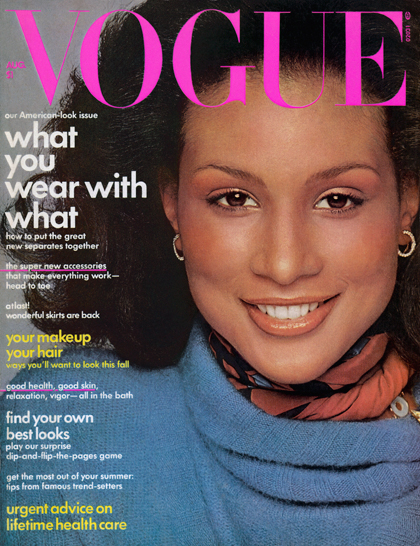 She was born in Buffalo, New York. A criminal justice major in college, Beverly Johnson went on to be one of the most influential black models of all time. She covered Vogue in 1974 (the second black woman to do so) but she has been on over 500 other covers during her multi-decade long career. Beverly Johnson had so much juice that most fashion historians credit her with being the reason why more designers began using black models.
Iman (1970s-)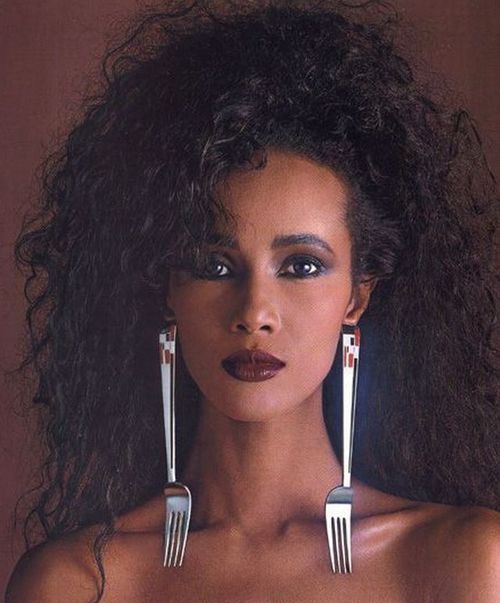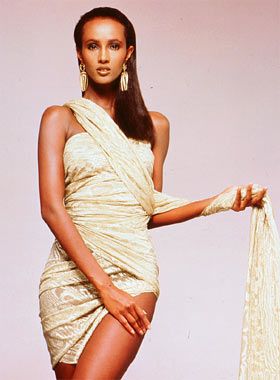 She was born in Somalia. Iman was discovered in 1975, and began modeling in 1976. She was described by Yves Saint Laurent as a "Dream Woman". Using her eighteen years of modeling experience, Iman developed a cosmetics line in 1994 for black women. She is also a noted for being both philanthropic and a humanitarian. For daring to speak out against blood diamonds, her lucrative contract with De Beers was terminated.
Naomi Campbell (1978-)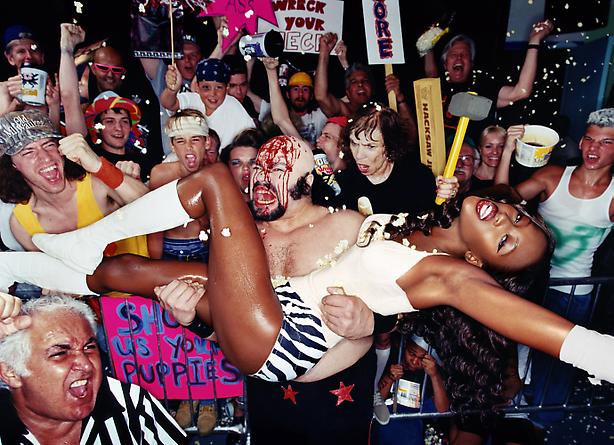 Ah. Naomi. An icon. Nelson Mandela called her his honorary granddaughter. Countless employees and associates have accused her of assault. In fact, she's been convicted of assault four times. The Jamaican and Chinese model was born in London, and began her career at 7 in Bob Marley's "Is This Love" video in 1978. At age 15 she appeared on the cover of British Elle. She began walking the runway and established herself as one of the most sought after models in the world. She was the third member of the "trinity" of supermodels with Christy Turlington and Linda Evangelista. They essentially ruled the 90s. She largely retired from the catwalk by 1998, but continued to make a splash in print. Despite Naomi's intense popularity, she was not signed to a cosmetics company until 1999. She also didn't make the same money as her equally famous peers. Even still, she has continued to dominate the fashion world and went on to organize the "Diversity Coalition" with Bethann Hardison and Iman. They listed designers who used one or zero black models in 2013 fall fashion shows, which caused controversy and a call for change. This was one of many times she criticised the lack of diversity in the fashion world.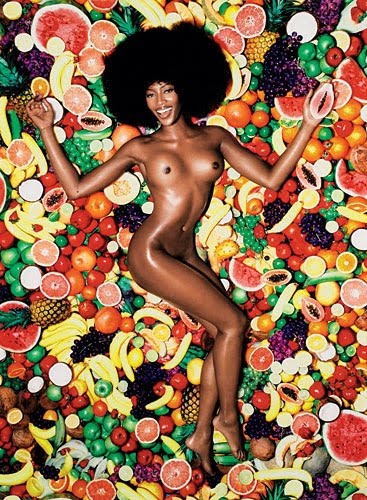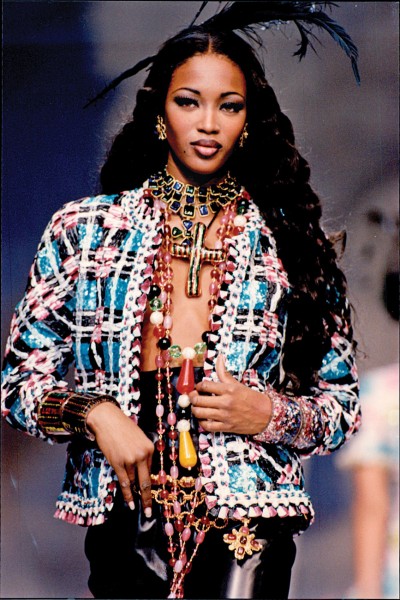 Beverly Peele (1980s-)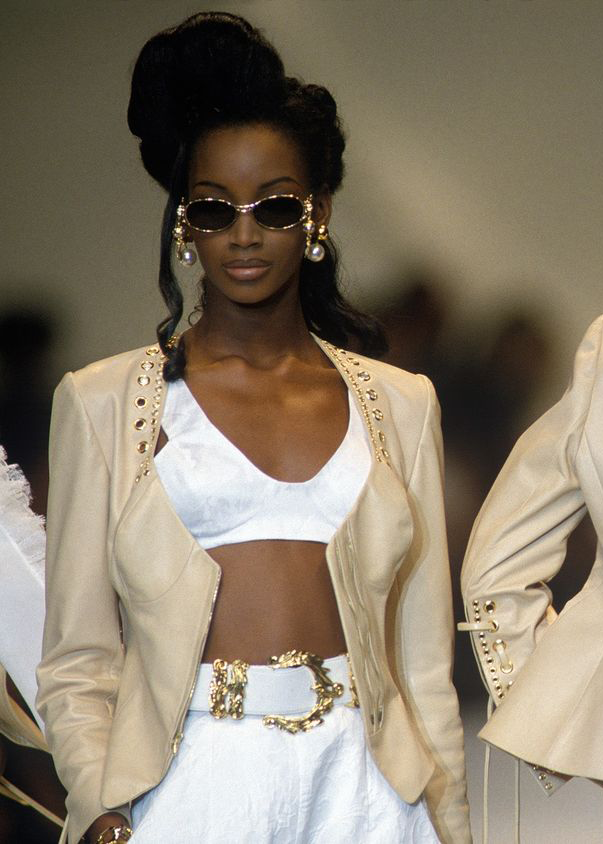 This Los Angeles born model got her start in 1987, and went on to appear on over 250 fashion magazine covers. She did a lot of work for Chanel, Ralph Lauren, Donna Karan, and Versace. She also appeared in the "Freakin You" video by Jodeci. 😉
Tyra Banks (1990s-)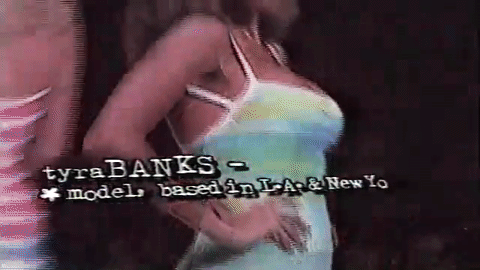 The last pioneer on this list is Tyra Banks. She was born in Inglewood, and began modeling at 15. She was rejected four times before ing signed to LA Models, and later Elite Model Management. During her first runway season in 1991, Tyra booked 25 shows. She then went on to appear in numerous editorials and covers, before adding acting to her resume in the mid 90s. She also signed a lucrative deal with CoverGirl in 1993. I grew up knowing Tyra from Life Size, The Tyra Banks Show, and America's Next Top Model. But the modeling industry notes her as the first black woman on the cover of GQ and Sports Illustrated.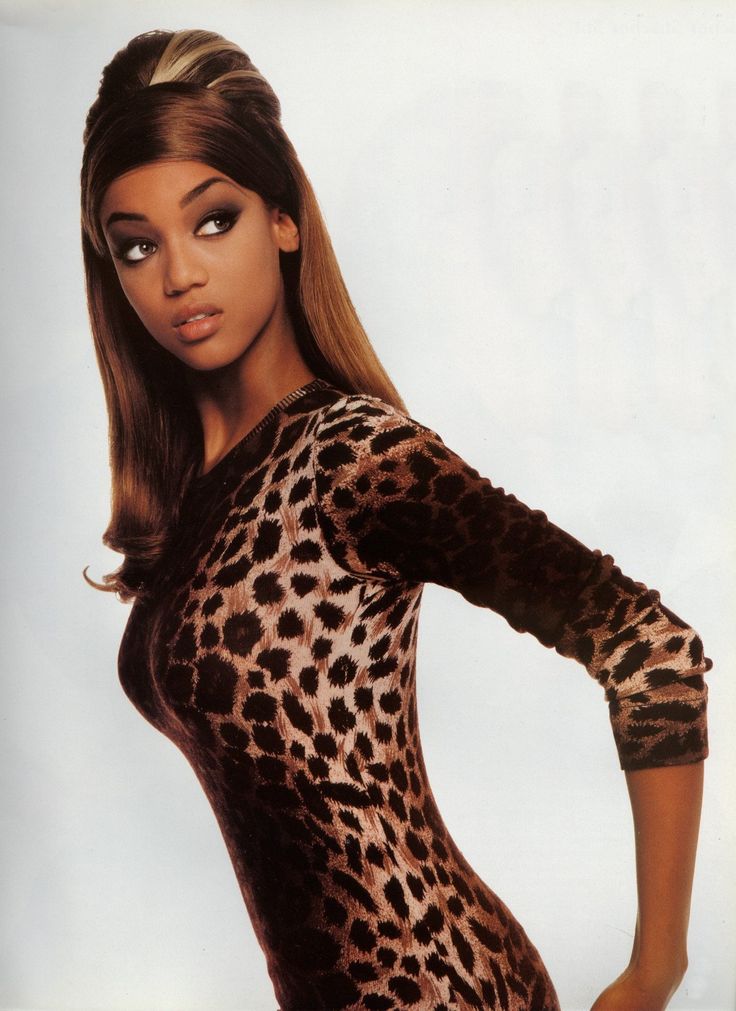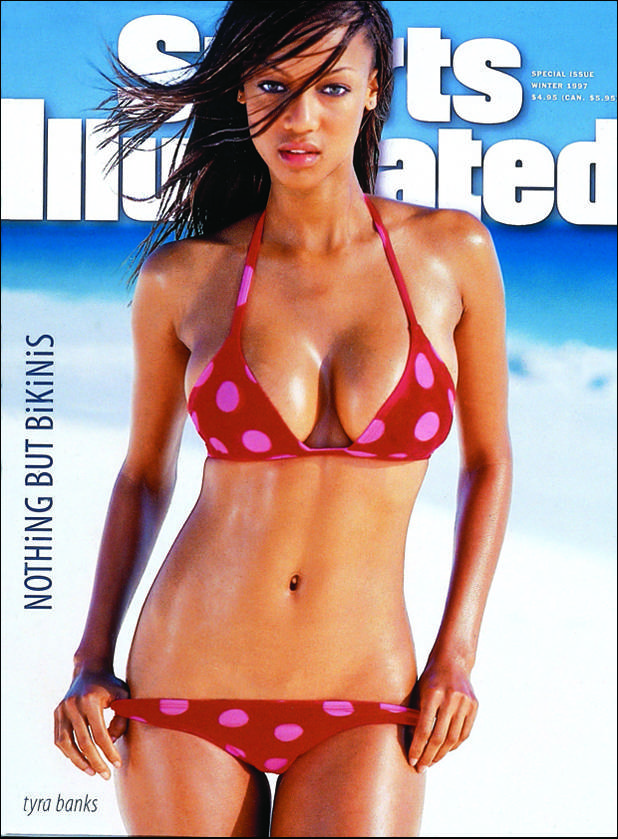 Honorable Mention:Grace Jones
Nobody served androgynous looks like Grace Jones. The only reason she isn't officially included in this list is because I consider her a singer first and foremost!