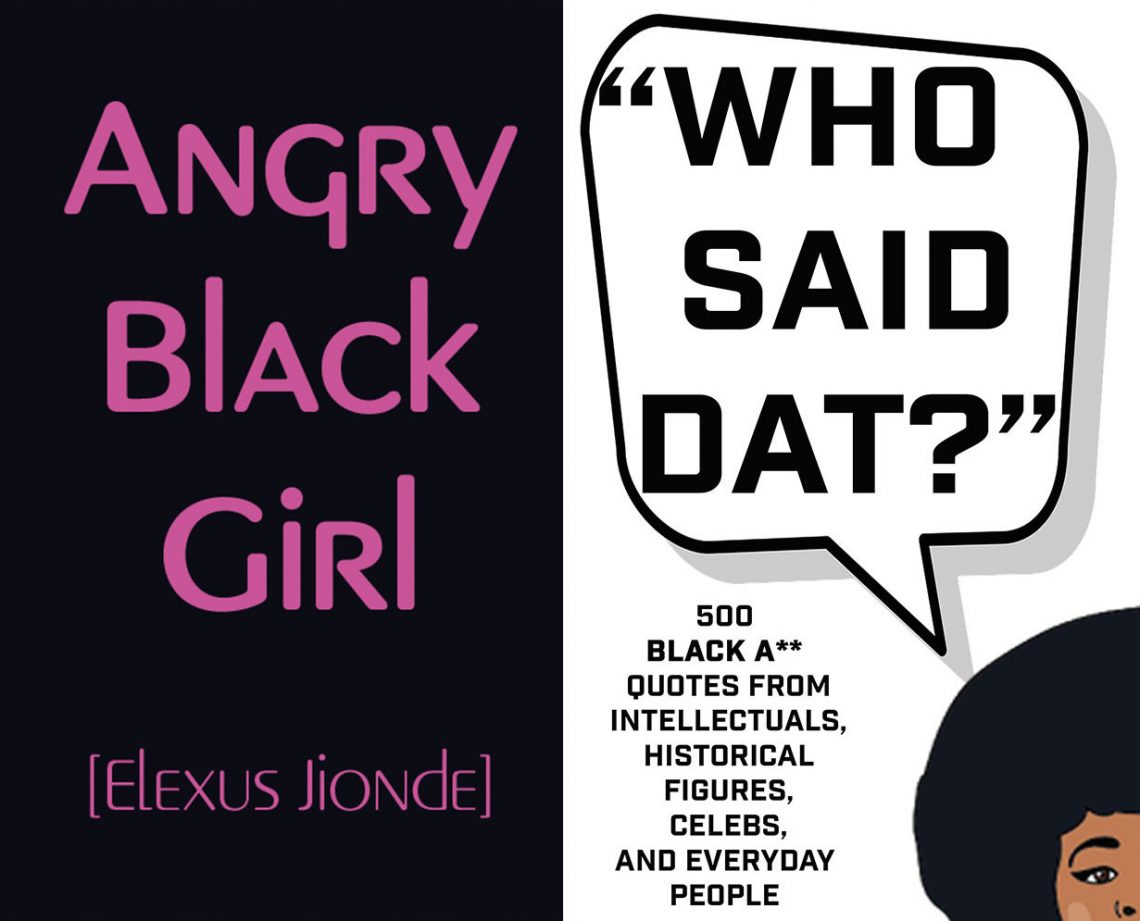 Pre-Order ends on Cyber Monday (Nov. 27th) and all orders will ship on November 30th. The books will then head to amazon and prices will increase!
Angry Black Girl: Contains 22 previously and newly released essays on racism, gender, sexism, and America. 5×8 trade paperback ($10)
"Who Said Dat": 500 Black A** Quotes From Intellectuals, Historical Figures, Celebs, and Everyday People: This Intelexual Media reference guide is sure to give anyone a plethora of social media captions, essay citations, and/or clapbacks for real life situations. 500 quotes in a 5×8 trade paperback ($8)
You can bundle both books for $17! (Full Amazon Retail Value: $24)
This deal will NOT be available after the pre-order.
You can even bundle all three Intelexual Media books for $35! Head over to to pre-order now.
The first 100 pre-orders get something extra with their purchase.