Gorging myself daily on the antics of Donald Trump and his administration over the next four years will not be a pleasant task.
But I will resist. I will help whoever is reading this resist. Resist what, you ask? The alternative facts  (the plain person pronounces this as lies)and borrowed fascism that, combined, are ripening in the Trump administration as I type these very words. Over the summer, every Monday you can count on a brief ledger of his malignancy, corruption, and incompetency… basically all the things that matter. If you've missed the previous weeks, click here.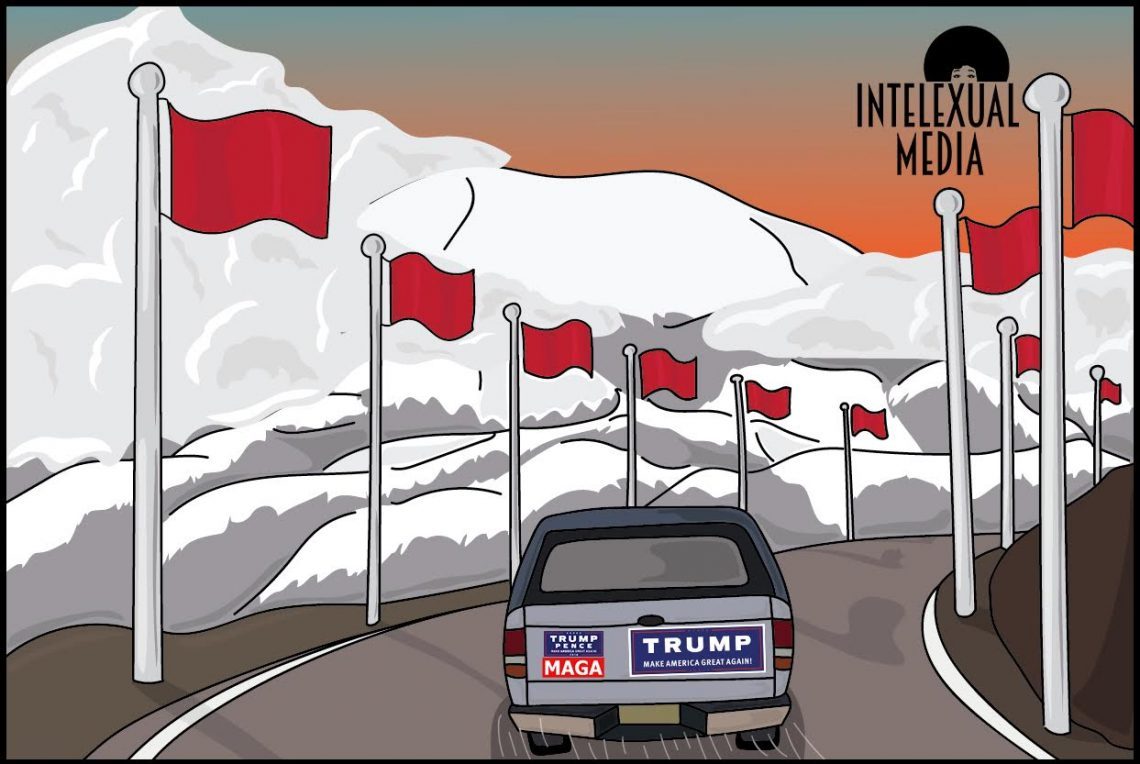 On Monday, May 29th…
Hurricane season begins in three days. There still isn't a permanent Federal Emergency Management Agency or National Oceanic and Atmospheric Administration head. These are positions Trump should have filled by now.
Trump says Jared Kushner "is doing a great job" despite insider reports that he is losing klout, in addition to allegedly trying to hook up with Russia in December
Angry at leaks, Trump says "many of the leaks coming from the White House are fabricated lies"
German Chancellor Angela Merkel calls us unreliable, and German Foreign Minister Sigmar Gabriel said Trump's actions have weakened the west. Merkel also said Europe should take it's fate into its own hands, in regards to climate and energy
Trump says North Korea is showing "great disrespect" to China by continuing to complete missile tests
On Tuesday, May 30th…
News outlets speculate on Trump's decision to stay in the Paris Climate Agreement
White House Communications Director Mike Dubke officially steps down from his position
Officials are drafting a measure that ends the requirement of employers paying for contraception in health insurance
On Wednesday, May 31st…
An activist investigating worker abuse by Ivanka Trumps Chinese shoe supplier has been detained, and her two accomplices are missing
It is announced that Michael Flynn will be providing documents requested by the Senate Intelligence Committee, as soon as June 6th
Trump's personal lawyer and seven others are subpoenaed by the House Intelligence Committee for Russia investigation
The European Commission president says it is Europe's duty to stand up to Trump if he abandons the Paris Climate deal
On Thursday, June 1st…
Trump drops the Paris Climate deal, to widespread criticism. America is one of three countries to not be apart of the accord.
Ivanka Trump's Chinese shoe supplier considers moving to Africa among worker complaints of abuse
Trump considering rolling back Obama's Cuba policies, to appease the politically conservative Cuban Americans who supported him on the campaign trail
Two senators (Patrick Leahy, D-Vermont and Al Franken, D-Minnesota) revealed that they have been asking the FBI since March to investigate Jeff Sessions, saying his testimony about his contacts with Russian officials was misleading.
On Friday, June 2nd…
Various sources reveal the Tump administration has had a plan to alleviate Russian sanctions imposed by the Obama administration
Numerous world leaders continue to lambast Trump for dropping the Paris Climate Accord, including French president Emmanuel Macron, who called on the world to "Make our planet great again."
On Good Morning America, Kellyanne Conway doesn't deny that Trump may invoke executive privilege to prevent James Comey from testifying about Trump and Russia
Trump administration lawyers ask the supreme court for an early verdict on the travel ban, but are shut down
On Saturday, June 3rd…
Roughly 130 cities host "March For Truth" rallies to demand further investigation into Trump/Russia ties
Vladimir Putin urges American businessmen to convince Trump to mend his ties with Russia

Speculation on how American business executives are dealing with Trump's decision to drop the Paris Climate Accord heats up. According to various takes, they aren't happy about it. Here's a good article I read: America's CEOs fall out of love with Trump
On Sunday, June 4th…
Trump tweets "At least 7 dead and 48 wounded in terror attack and Mayor of London says there is 'no reason to be alarmed!'" after terrorist attacks in London, pissing off the world and straining relations between America and Great Britain
The New York Times reports that Trumps plan to rebuild America's nuclear arsenal is more costly than once envisioned
In the past week, Donald Trump has made it abundantly clear by considering rolling back Cuba policies, rejecting employee provided contraception, and dropping the Paris Climate Accord that one of his biggest goals is to erase the presidency of Barack Obama.  But this is exactly what he promised on the campaign trail. Unfortunately a number of his supporters-namely American businessmen- are just now starting to understand that the black president they "suffered" under wasn't actually all that bad. Hurricane season began on June 1st, and there still aren't any leaders in charge of the NOAA or FEMA. Probably because Trump is a little preoccupied with battling accusations of colluding with Russia and destroying the planet's environment. Another good distraction this week was Kathy Griffin, whose severed head image caused entirely too much criticism and fanfare from both sides of the political spectrum. Baron Trump, and by extension Donald, were molded into victims by the press, and our treasonous and corrupt president managed to close out the week with little focus on the Trump administration's plans to alleviate Russian sanctions (which they don't deserve).
What do you think?