Gorging myself daily on the antics of Donald Trump and his administration over the next four years will not be a pleasant task.
But I will resist. I will help whoever is reading this resist. Resist what, you ask? The alternative facts  (the plain person pronounces this as lies)and borrowed fascism that, combined, are ripening in the Trump administration as I type these very words. Most Wednesdays you can count on a brief ledger of his malignancy, corruption, and incompetency… basically all the things that matter. If you've missed the previous weeks, click here.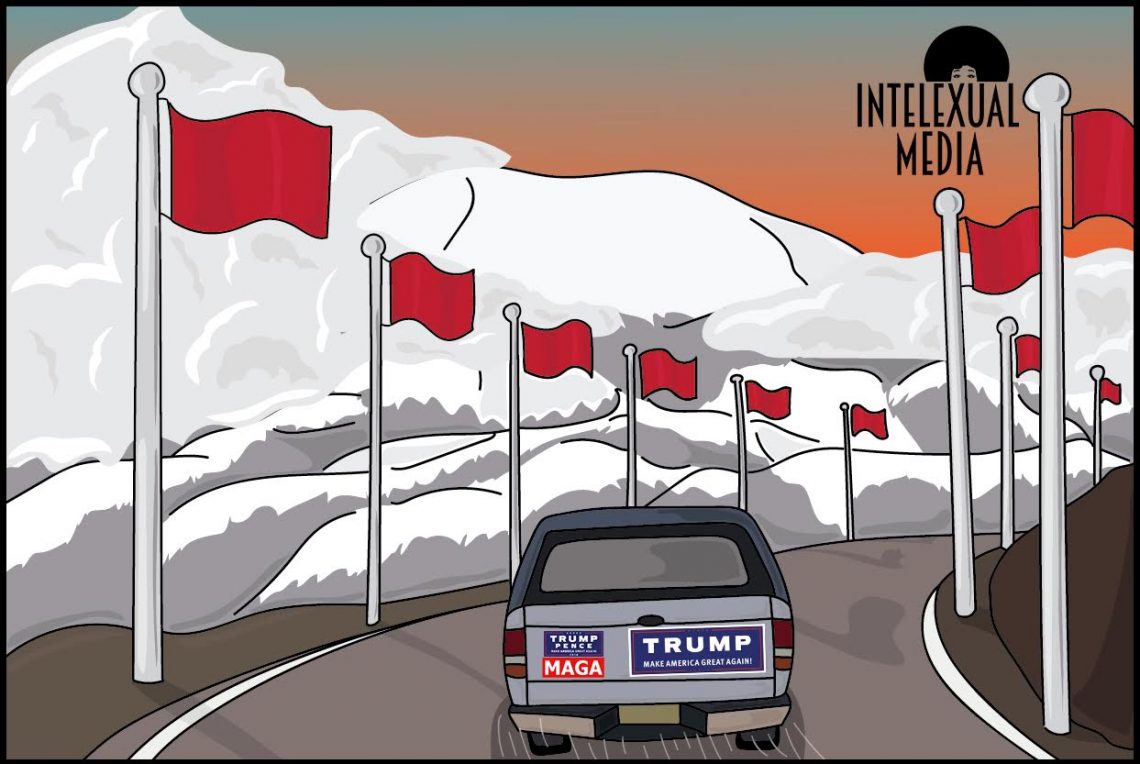 This week in Trumpland, things seemed to be relatively calm on the surface because of Trump's failed Obamacare replacement…
On Wednesday, March 22d…
House Intelligence Committee chairman David Nunes claims Trump's personal communications may have been picked up by the intelligence community through "incidental collection".
It is announced that Trump will be doing a speech at Liberty University, the biggest Christian university in the country. You can bet his supporters are going nuts.
On Thursday, March 23rd…
Reports that Secretary of State Rex Tillerson is directing diplomatic missions to identify "populations warranting increased scrutiny" and to toughen visa screenings from applicants in those groups
The US General Services Administration says the Trump International Hotel in Washington isn't a conflict of interest.
Chuck Schumer promises to pursue a procedural technicality in an effort to block Trump's pick for the Supreme Court, Neil Gorsuch. Politico has a pretty unbiased article about the conservative judge here. One quote from that article that stands out? "The real appeal of Gorsuch nomination is he's likely to be the most effective conservative nominee in terms of winning over Anthony Kennedy and forging conservative decisions on the court."
It is reported that Iran is now facing tougher US sanctions if they engage in ballistic missile launches
It is reported that the Trump administration is drafting executive orders that will re-examine all 14 US trade agreements currently in place.
On Friday, March 24th…
Speaker Paul Ryan pulled the Trump health care bill because not enough republicans were into it.
1/3 of Democratic senators (and some republicans) have announced they will be denying supreme court nominee Neil Gorsuch
A federal judge in Virginia says Trump's travel ban is constitutionally valid. This means there will probably be a showdown over this ban in supreme court.
On Saturday, March 25th…
A pro-trump rally of 2000 ends in a brawl between supporters and protesters
On Sunday, March 26th…
The White House announces that Trump did not spend the weekend in Mar-A-Lago. How noble of him.
On Monday, March 27th…
The Trump administration warns conservative lawmakers to fall in line or get hurt later
Roger Stone has offered to testify at a meeting investigating the Russian connection
Jared Kushner (Ivanka's stepson) agreed to meet with the Senate Intelligence Committee regarding the Trump-Russia relationship
On Tuesday, March 28th…
The Government Accountability office announces that it will be looking into expenses and security protocols at Mar-A-Lago
The House votes 215-205 to repeal regulations that require internet service providers to do more to protect customers' privacy after the White House said it strongly supported the move.
The US Senate sends a message to Russia that it will be fighting its desire to expand power into Europe by agreeing to add Montenegro to NATO.
Trump signs an order that undoes Obama-era regulations that curb climate change. It largely attacks the "Clean Power Plan," which set standards for power plants and restricted greenhouse gas emissions. While this makes Trump's constituents happy, its bad for the environment and employment. Coal mining accounts for less than 75,000 jobs in this country, while renewable energy sectors employ over 650,000 people. What will happen to the jobs and the environment if curbing climate change is no longer a priority?
It is announced that the senate will vote on Neil Gorsuch on April 7th.
According to CBS, the House Committee began drafting a Democratic bill that would require the Treasury secretary to provide the House with President Trump's tax returns
So while millions cheered the fact that Obamacare isn't being replaced anytime soon, less people paid attention to what Trump's administration managed to accomplish in the past seven days. He is still being careful to appeal to his core base, even if he is snatching away their programs (as detailed last week). How? Speaking at the nation's largest Christian university is a start. Eliminating regulations on mining was the next step. When you combine these with Trump's healthcare loss, you've got an ignorant and angry constituency concerned that their hero is being jerked around.
So what do you think? Be sure to leave a comment below! See you next week…