Hey yalllllll!
Things have been rather busy for me as of late, with my first book ever being released at the end of this month. Im super nervous about it. As Erykah Badu said, "I'm an artist… and Im sensitive about my shit!" Im a million times grateful to everybody who pre-ordered and I sincerely hope you love what I created. It is part memoir and part historical lesson, and I promise it won't put you to sleep. If you still havent pre-ordered, you have until April 24th to do so at intelexualstore.co! Pre-orders come with a special gift and the option of a signature.
But let's talk about other things. Like my trip to Kinston, NC.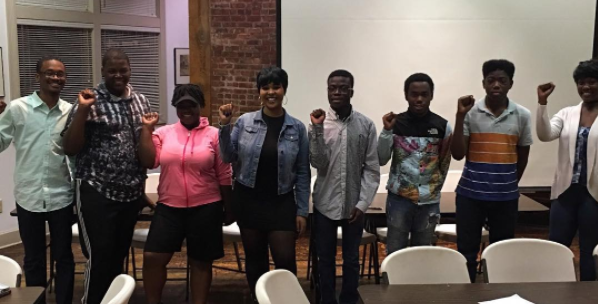 Two weeks ago I was proud to take a trip to Kinston, North Carolina and created two videos in collaboration with SmArt Kinston. They set me up in a really beautiful home and the hospitality was amazing. The best part was a spacious glass door shower in the bedroom. I used it twice a day. Even better than the home amenities was my experience speaking to Kinston Teens, a program started by local 16 year old celebrity Chris Suggs. The group of teenagers volunteer in their community and dedicate their time revitalizing Kinston, so they were integrated into my presentation on Kinston history.
The first Two Minute History video I shot was a general background on Kinston and how it has gone from once thriving city to a downtrodden mainly black town.
The second Two Minute History video was about the Adkin High Walkout. These students were SO RAW!
Also, have you heard about the Intelexual Media Affiliate Program?

I'm not the only one with opinions and facts that deserve to be amplified! My platform is for the people. I want Intelexual Media Affiliates to be seen and heard. This program will give you a chance to grow without destroying your marketing budget. You can find out more information about the program when you sign up for the mailing list here.
Last but not least, keep your eyes peeled for information about submitting your essays and papers for compensation to the Intelexual Writer Program. Details coming in May. 😉 
Have an amazing day people.