Gorging myself daily on the antics of Donald Trump and his administration over the next four years will not be a pleasant task.
But I will resist. I will help whoever is reading this resist. Resist what, you ask? The alternative facts  (the plain person pronounces this as lies)and borrowed fascism that, combined, are ripening in the Trump administration as I type these very words. Over the summer, every week you can count on a brief ledger of his malignancy, corruption, and incompetency… basically all the things that matter. If you've missed the previous weeks, click here.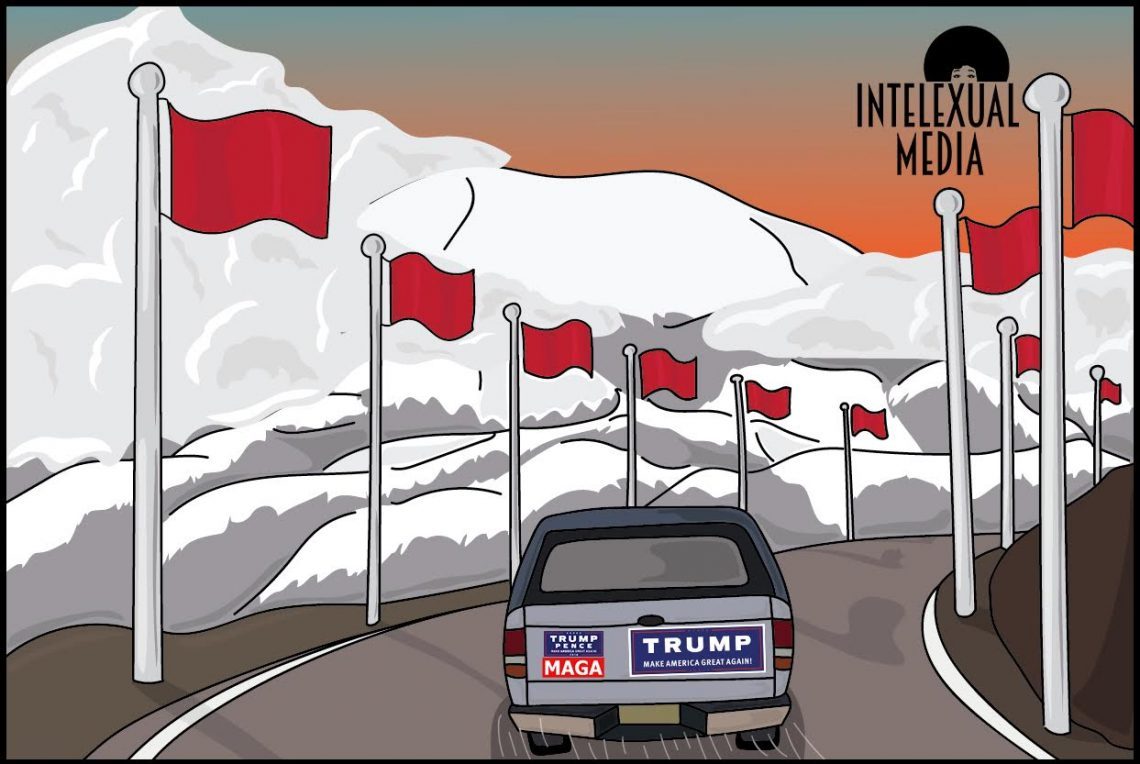 On Thursday, June 8th…
James Comey testified before the senate intelligence committee, saying "Lordy, I hope there are tapes"  when defending his version of events. He claimed Trump asked for complete loyalty and that he interfered with the FBI's investigation into Michael Flynn.
Trump told a group of conservative activists in Washington that "we're under siege", promising to stand up for religious conservatives and never once directly referring to the Comey hearing
A Trump lawyer says Comey lied under oath when he says he leaked his memos in response to a Trump tweet, saying the New York Times reported his memos before the tweet in question. A reporter quickly proved this to be false.
It is reported that Qatar's leader won't be accepting Trump's White House invitation anytime soon
Despite numerous reports of a rift between Attorney General Jeff Sessions and Trump, a source says Trump has been swayed by aides to not fire him
On Friday, June 9th…
Trump accuses Comey of lying during his testimony. Nobody is surprised
It is reported that justice department lawyers are seeking the dismissal of a lawsuit by an activist group that alleges Trump is violating the constitution by allowing his businesses to accept money from foreign governments
Trump says Qatar must stop funding terrorism
Trump, a 70 year old man who ran for president on the declaration that he could handle it, is being coddled by GOP lawmakers.
On Saturday, June 10th…
Jeff Sessions announces that he will testify before the Senate Intelligence Committee on June 13th
Trump's nominee to be the comptroller of currency (an important banking position), Joseph Otting, lied about being a graduate from Dartmouth
On Sunday, June 11th…
Trump appears at a fundraiser for R-NJ representative Tom MacArthur, held at Trump's own golf club. It is closed to the media
Trump says he will reveal whether or not he taped his conversations with James Comey
Trump's defense lawyer refuses to rule out the possibility of Trump firing special counsel Robert S Mueller III, who is leading the government's investigation into Russian interference
Reports that Trump is cancelling or postponing a planned visit to Britain because of how unpopular he is there
Washington Post reports that the attorney generals of Washington, DC and Maryland plan to sue Trump because he's been accepting  payments from foreign governments
On Monday, June 12th…
Newsmax Chief Executive Chris Ruddy says that Trump "is considering perhaps terminating" Robert Mueller… who AGAIN, is leading the governments investigation into Russian interference in the 2016 election
Trump tweets his delight at a new coal mine opening in Pennsylvania.
On Tuesday, June 13th…
Attorney General Jeff Sessions testifies before the Senate Intelligence Committee. He repeatedly refused to discuss his conversations with Trump about the Russia investigation or Comey's firing, and when asked if Trump invoked executive privilege on his testimony, he paused briefly before saying no. His entire testimony was extremely evasive, and he used the excuse "I dont recall" repeatedly
It is reported that the senate will be keeping the health bill draft secret until they are sure they have enough votes to pass it
A lot of us have stood by in disbelief as each shocking event- from Trump's election to his firing of James Comey- has taken place. Each time before the event, we were skeptical about what would eventually prove to be true. Now, the red flags are letting us know that Trump is likely to do something else unbelievable. Media outlets have been very preoccupied with the sensationalist testimonies of Comey and Sessions, but the same attention has not been paid to the fact that Trump is considering firing the leader of the investigation into Russian interference on the 2016 election. When it happens, (I'm 99% sure it will at this point) it will seem shocking… but then again so did the Trump presidency. In this corrupt reality show/social experiment we call our current political scene, the termination of one of the few people capable of bringing about results on the Russian investigation won't be that surprising.
What do you think will happen next?