Black Magic is a series of vintage photos showcasing black people enjoying life and each other.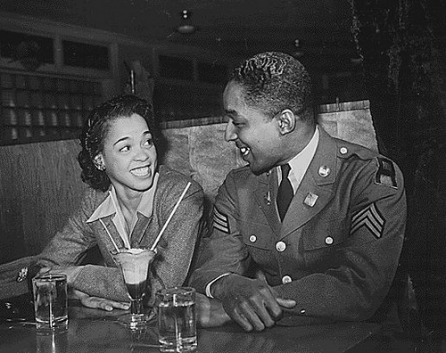 1942, Sgt Franklin Williams and Ellen Harden enjoying a date
Writer Roland E. Franklin actually uncovered who these two lovebirds were, and talked about the use of them as public relations propaganda in WWII. Check out his research here.