If you are interested in becoming an Intelexual Media affiliate, apply here.
I'm very proud to present this list of black creators, who are producing amazing content for the community. Each brand was hand selected for it's individuality and quality. I hope you can come to love them as much as I do. This list is constantly evolving, and will be updated monthly. Here are the Intelexual Media Affiliates.
Alexa Leighton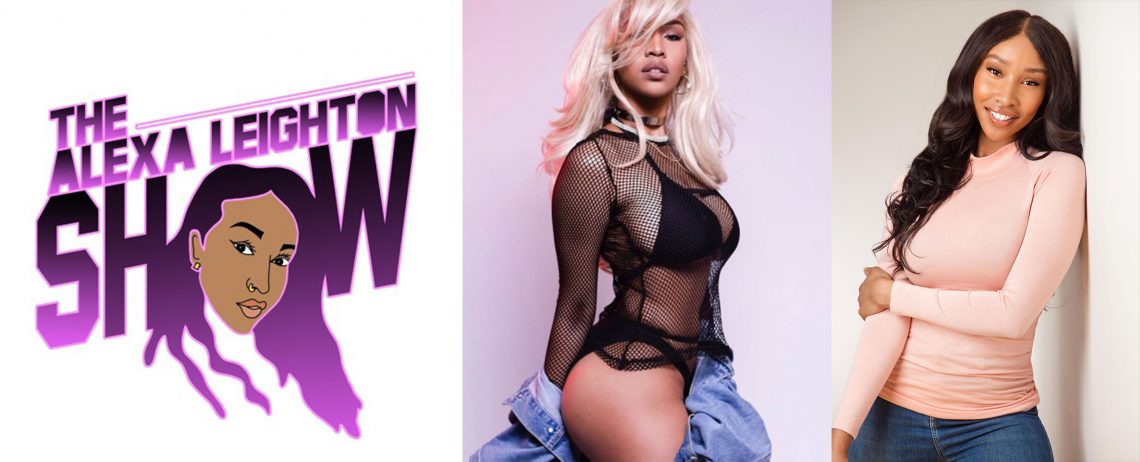 "I feel like what I am doing is necessary because women need to be heard. Especially black women." Alexa Leighton is definitely doing what she has to so that she can be heard. In addition to running her own podcast, The Alexa Leighton Show, and serving as the face of up and coming digital platform Dinnerland TV,  she is a model, party host, actress, and commentator who enjoys discussing everything from relationships to social justice issues. She's even set to star in Dinnerland TV's upcoming comedy webseries, Appropriate Culture. Her versatility and fun personality is magnetic. I first became hip to her from Dinnerland's Music Mondays. This Brooklyn born internet personality prides herself on her honesty and relatability. "Some people filter themselves so much or feel they need to play a certain role that they aren't relatable to the average person. The more I learn the more confident I am within my own skin and opinions and I am less worried about what others will think about my rhetoric." she explained. The Alexa Leighton brand has been on the scene since Fall 2016.
Cleopatra's Army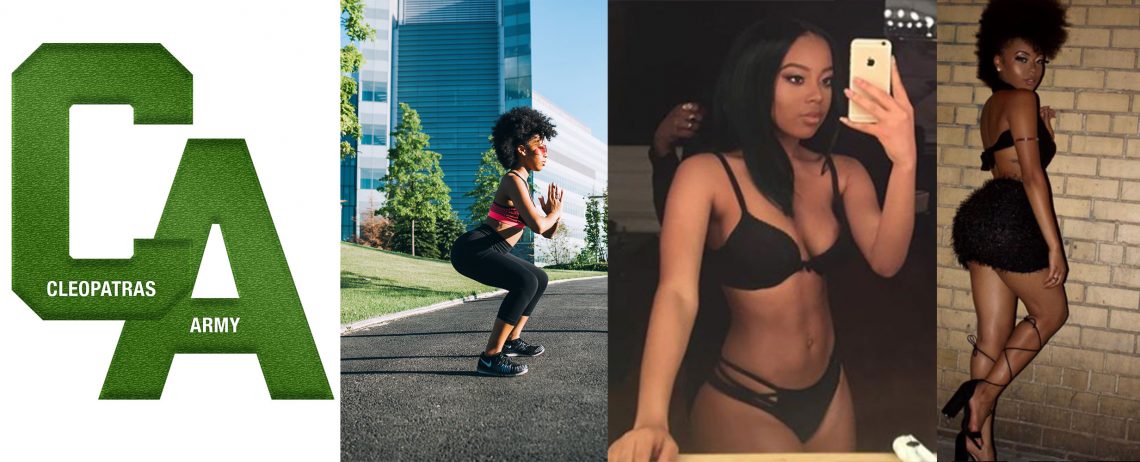 Cleopatra Lee was 19 years old when she created Cleopatra's Army, a social media based fitness and lifestyle brand with a special focus on black people and women. "What I am doing is necessary because I want to show people that they have more options than they think, especially people in low income neighborhoods. I'm determined to help stop childhood obesity, make health and fitness a priority to all peoples in America, and just help where I can. Community is important in order to build a better future." Cleopatra's Army has pop-up fitness classes in the tri-state area, summer basketball tournaments in Harlem, holds hygiene drives for homeless women, and has plans to expand to the rest of the country.  In addition to running Cleopatra's Army, the 21 year old Harlem native and Nike Ambassador also models, acts, and commands an impressive 127,000 instagram followers. You can also catch her on twitter, where she regularly uses her platform to speak on racism and women's issues.
You can follow Cleopatra on twitter and instagram
TJE Communications

"You can hire a big brand and pay them thousands of dollars to do the work for you. However, many times they are not willing to do the dirty work and start with you from the ground up. TJE takes a grassroots approach and has the ability to work with new entrepreneurs, and those who have been in business for years." says TJE Communications CEO Tonnisha J. English. This marketing and communications firm provides webinars, monthly networking events, and videos in addition to spotlighting hard working black women in the industry. In fact, TJE Communications specializes in consulting small businesses and women. The company was first founded in 2014 when Tonnisha graduated from Ohio Dominican University and found that she could not find a job in her field despite holding 10 internships in college and being the president of her school's public relations society. Since then, she has helped numerous brands evolve into the best versions of themselves. Check out TJE Communications here.
Single Black Dot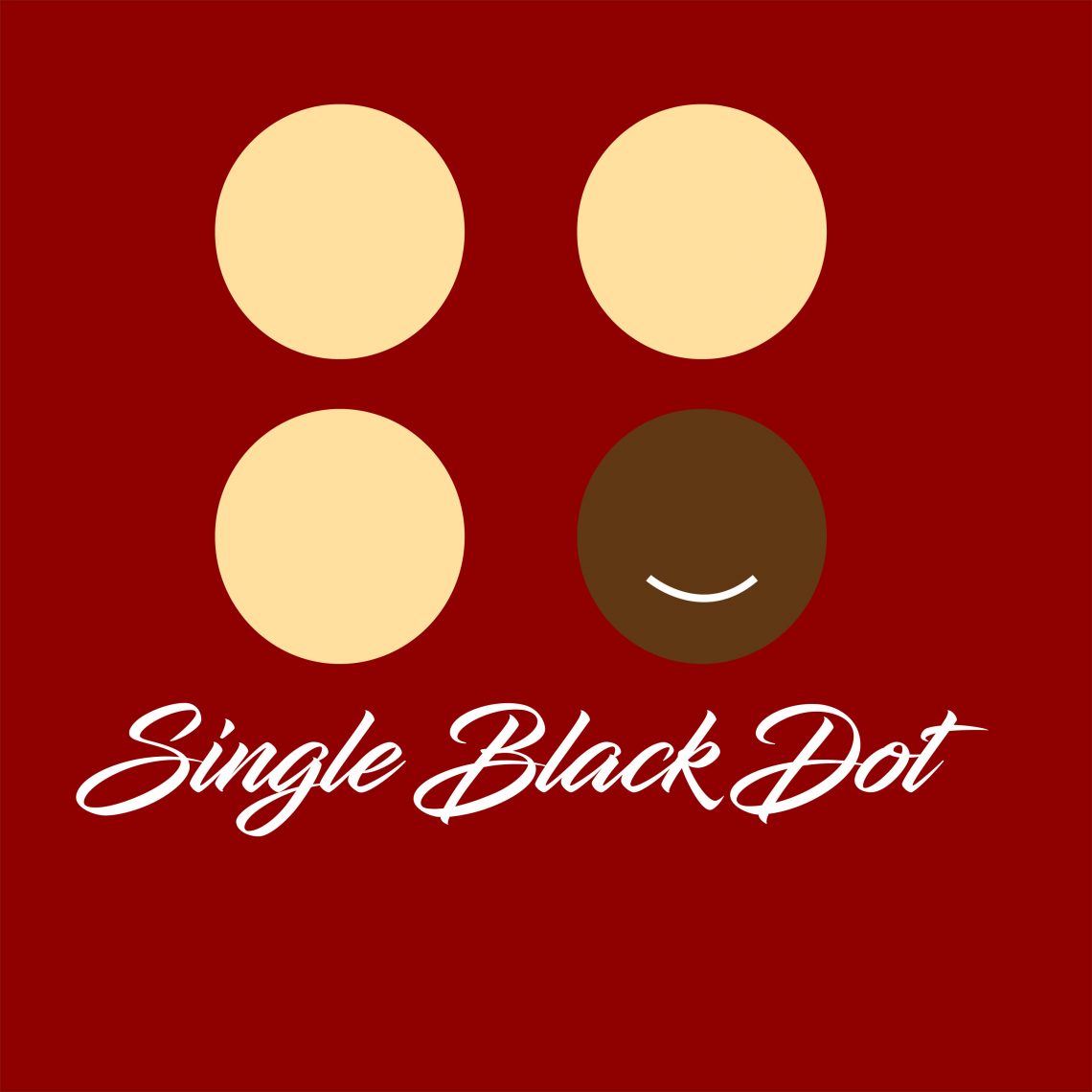 Single Black Dot is a podcast created to "build a community between black kids" on various PWI campuses. It was created by University of Georgia student Isis, who has a cool reason for the name of her podcast. "As your eyes scan the [UGA] stadium, you see a sea of white faces and then you land on the Single Black Dot. But for students at PWIs we are often the single black faces in the classroom, in organizations, and on our dorm halls." she explained. Isis plans to grow Single Black Dot into a website and platform for "the many single black dots around the country." Right now the four month old podcast doesn't have many followers, but that won't be the case for long.
Check out the podcast here
Errythang N Anythang
Errythang N Anythang is a Toronto based blog about life and chronic pain told from the point of view of Habiba. She launched the blog in March. "Pain, whether emotional or physical, doesn't discriminate… and we all deal with these things in different ways." she explained. While Errythang N Anythang is an outlet for Habiba's own emotions and thoughts, she hopes that others living with chronic pain (or those hoping to understand it) can connect with her story and experiences. But as the name implies, the blog is about everything and anything. She also speaks candidly on race issues and pop culture, and even offers book reviews.
Check out the website here
ChelHathNo
Chelsea is an amazing artist and self described dork. She started producing art professionally a year ago, after "a period of limbo" during her life as a military wife and mother. After illustrating a cover for a book she wrote, her husband showed it to a friend and she wound up getting a request for a logo. By the time she finished creating it, she realized she could have been paid for it. With this realization of the value of her hard creative work, she began accepting commissions under the brand ChelHathNo. But it's not all about the money. "I'm a dork. A plus-size, black, southern, eclectic dork. There isn't a lot of visibility for those combined niches and I want that to change. As my art morphs and develops, I want to be one of the people shedding light and diversity on the varying black experiences."
Check Out Her Work Here
Sugar (Via Ense)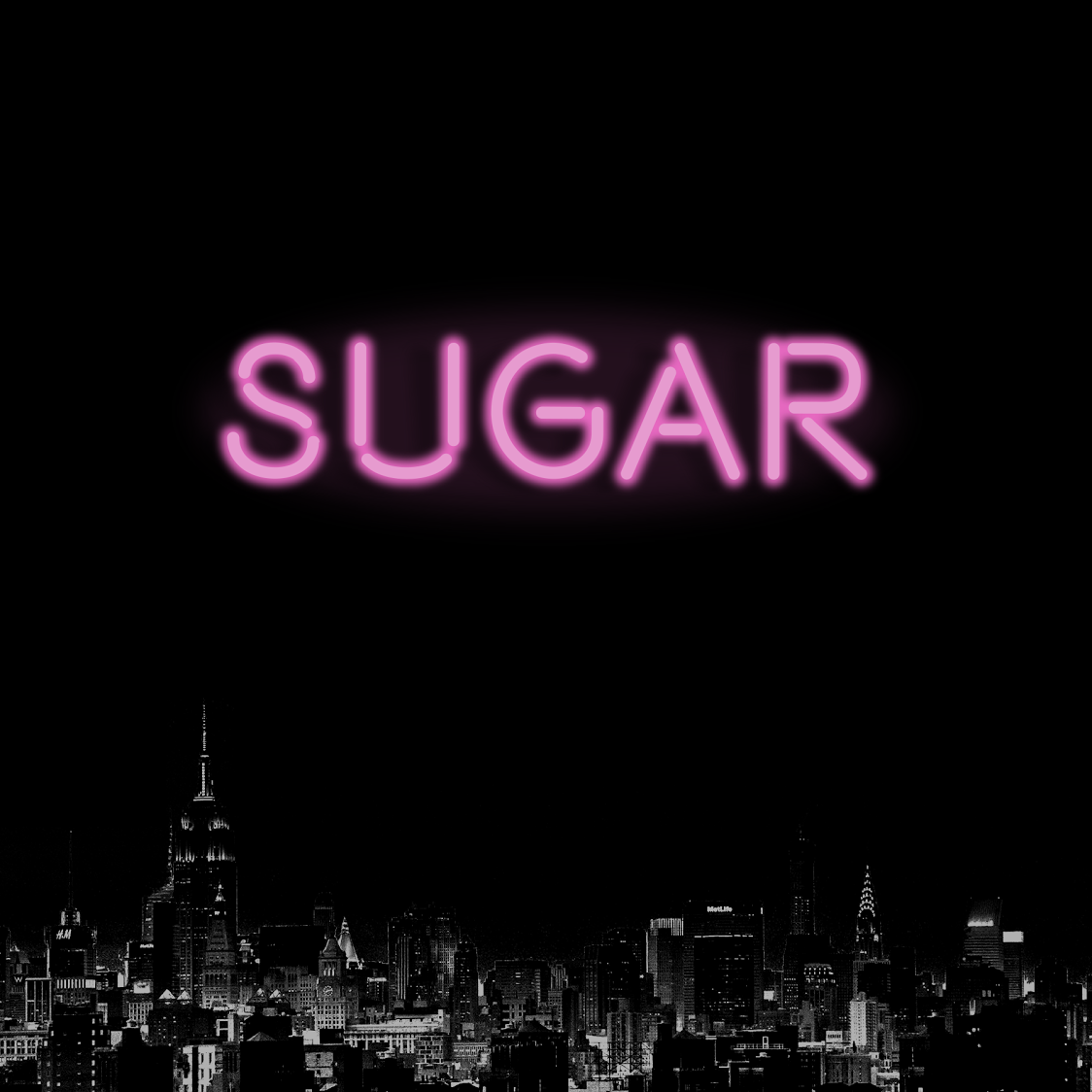 Slated for an exclusive Autumn launch on audio sharing app Ense, Sugar is a "throwback to pre-tv soap operas", created by Sherese Robinson. The show's five minute plots will enthrall with romance and crime tropes. The show is complex and thought out, but still fun to follow along, thanks to consistent weekday posts that make up 6-12 week story arcs. Sherese is based in New York City, and she repurposed Sugar from a TV pilot she wrote. She has written for ABC Daytime's All My Children and Port Charles, and for the Sesame Workshop. She holds a BFA in Film from School of Visual Arts, and an MFA in Screenwriting from Columbia University. When Sugar launches, the Ense link will be posted here and on the Intelexual Media twitter.
Art-Bae

This St. Louis blog aims to showcase "the resourcefulness that creatives, especially black creatives, have had to exhibit in order to be successful." It was started last October by Glow. Her purpose with Art-Bae is not to create competition between artists. "This site does not review content in order to place judgement: I only write about the art forms that I have found and enjoyed. Coupled with my ability to craft beautiful written op-ed pieces, this makes ART-BAE a premier promotional website for all black artists." she explained. In Art-Bae's future, she wants to expand to include creative direction, curating musical showcases, and producing an all female compilation album.
Check out the website here
We Got The Jazz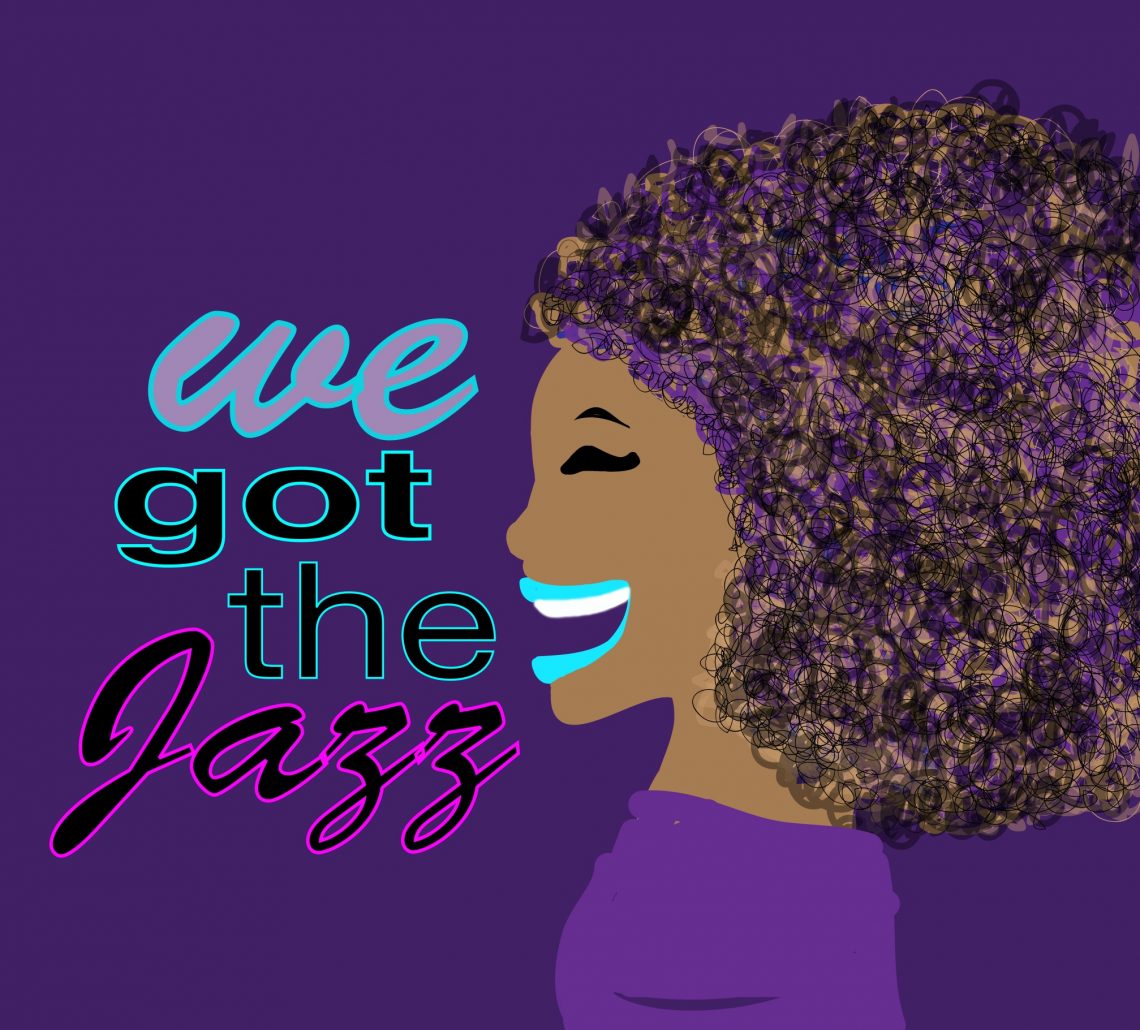 This Baltimore based podcast is described as an "enlightening and entertaining verbal jam session about society, culture, and whatever else comes up in conversation." Initially started by Autumn Woodland, she is joined by her brother Shaun Woodland and friend Ryan Ervin. "I think it's important to encourage other black women to pursue creative endeavors regardless of age or experience." Autumn said. The podcast, which started in Spring 2016, will feature more guests as time passes. We Got The Jazz is extremely consistent, and there are 49 past episodes for you to get lost in here.
Goddess Luxe Jewelry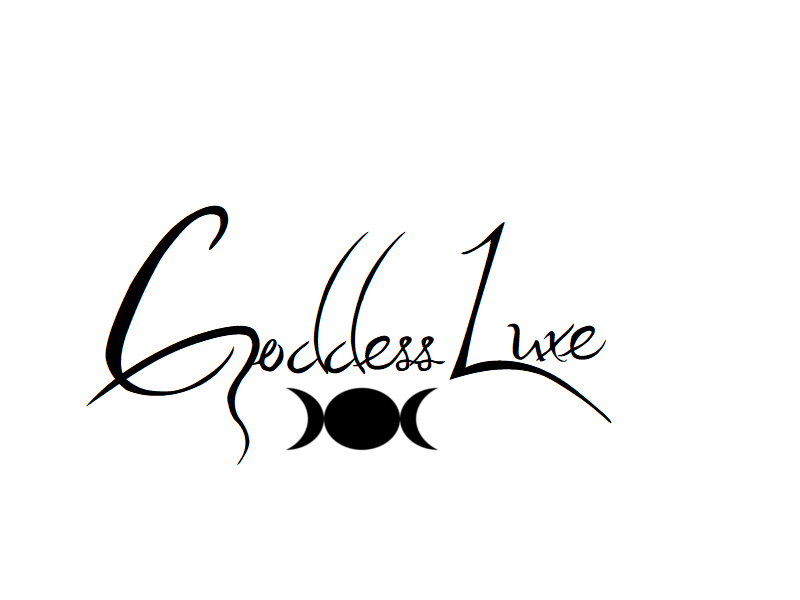 This Atlanta based jewelry brand started off on Etsy in 2013, but has since grown into a complete brand for the founder, Candace Michelle. Her first sale on the site was addictive. "The feeling of making that first sale was indescribable, but I felt a deep knowing that I'd finally taken a step in the right direction, after feeling lost for so long." Starting Goddess Luxe was a big leap for Candace, who wasn't sure she could start her own business. If you've ever felt hesitant about pursuing your creative and entrepreneurial skills, Candace can relate. "Growing up, creative/art-based careers weren't something acknowledged as having solid foundation, in my family. Everyone was always encouraged to pursue safe and traditional career paths, because of their stability. The subconscious belief that non-traditional careers [are] unattainable and likely to fail, was what left me feeling so lost prior to starting GoddessLuxe. Now that I am able to recognize that, I want to do all I can to encourage others that are trying to process through some of those same difficulties. Although I'm not rich (YET), I want to serve as representation for those in need of it. " she explained. Check out her GORGEOUS handcrafted jewelry here.
A Girl's Gotta Eat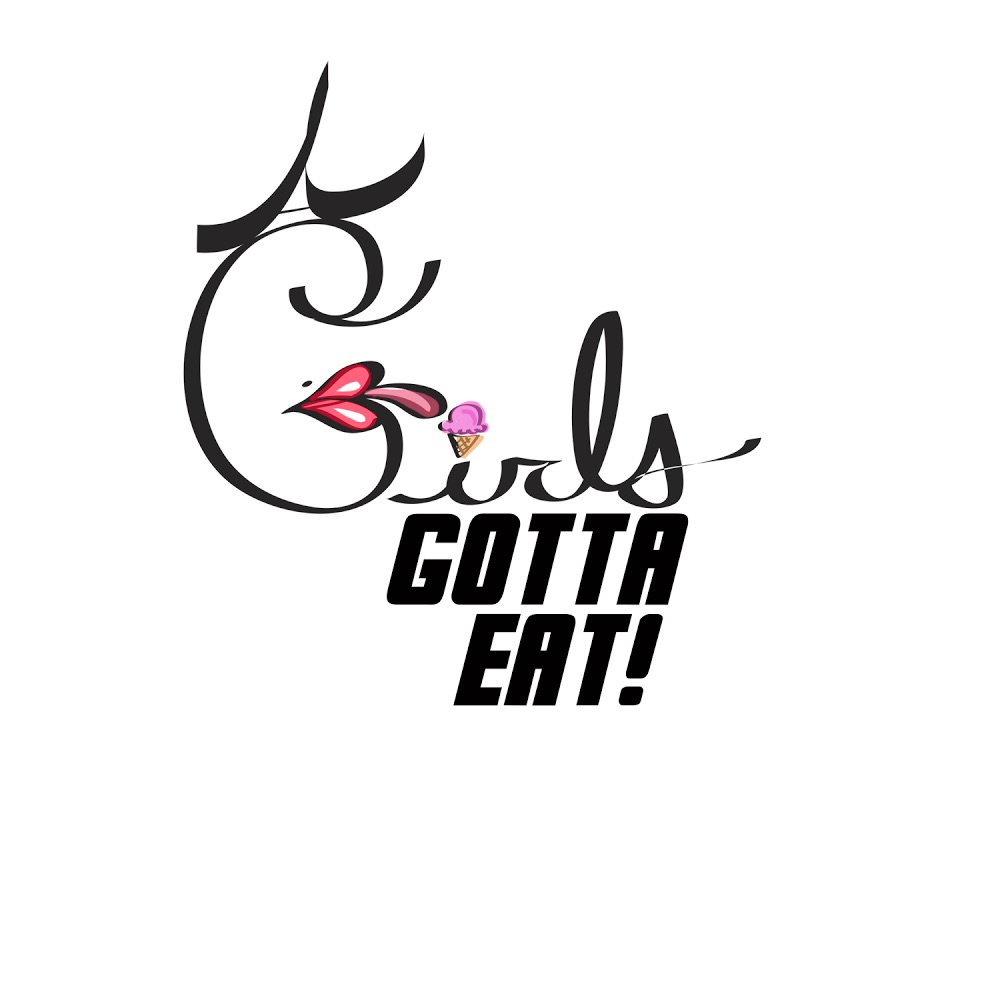 In A Girls Gotta Eat, successful young women showcase their achievements and life stories while also chowing down on delicious food. How did such an awesome idea come to Washington, DC native Dare Moreno? "Women are "supposed to" know how to cook but then watch what they eat? I wasn't having it. Since as long as I can remember I have been teased about my weight and women of every size get teased. It was time to put women of all types on a platform to stuff their faces freely with no judgement but also spread their success stories with the audience." she explained. The series has been out for a little over a year, and Dare plans to launch a website and continue filming. She feels that AGGE is special because it appeals to a different kind of audience. "I feel like there is no one else who looks like me (ethnic, young, and petite) traveling to restaurants and talking about the food. Most people on food networks are older and more conservative. I on the other hand feel like foodies and cooks come in all types.  I'm provocative, yes, but it's time for food shows to add more flavor to their hosts." Check out and subscribe to A Girls Gotta Eat here.